The Best Features
Tap into the Internet's potential and build a better future for your business.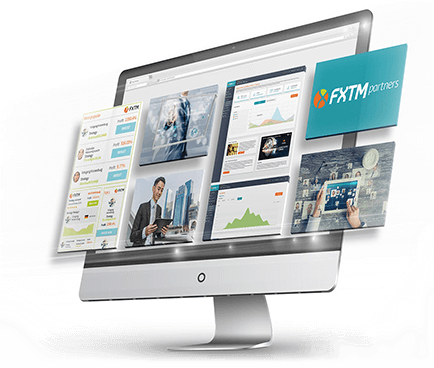 Progressive CPA
for Qualified Active Traders.
Weekly Dynamic Rebates
for a lifetime of clients' trading.
Guaranteed Payment
for Non-Qualified Active Traders based on lucrative fixed $ rebate/lot plan*.
The more clients
you activate, the higher your CPA level.
Switch
through three Affiliate Levels (for higher CPAs) dynamically.
Full Access
to up-to-date statistics while your reports get updated every hour.
*Payable rebates are defined according to the account type. For more information please refer to the T&Cs.
Receive your payouts from our variety of payment options






The Most Comprehensive
Affiliate Hybrid Plan
Choose from our wide variety of banners and place it on to your website, blog or social media page and start actively promoting us by driving traffic to our page.
High CPA
There are three Affiliate Levels, each designated by the number of active traders and traded lots achieved within the 30-day Qualifying period. When the right numbers are reached, you get upgraded.
Continuous Weekly Rebates
Once your client's 30-day qualifying period is over, you are automatically entered into the FXTM Partners' Dynamic Rebate Scheme. You start earning weekly dynamic rebates while your clients keep trading. As long as they keep trading, you keep earning.
Lifetime Rebates on all Actively Trading Clients
Unlike other affiliate programs, you get paid for active clients even if they don't meet CPA qualifications. As long as they trade, we will pay you in rebates (fixed rate $/lot)* according to the trading volume they achieve.
*Payable rebates are defined according to the account type. For more information please refer to the T&Cs.
We Give you the Most Powerful Tools to
Increase Your Traffic Conversion
Wide collection of banners
featuring FXTM's tremendous advantages and Promotions.
Customizable widgets for your website
registration forms, pip & profits calculators, live currency rates feed, currency converter, etc.
Innovative graphs and detailed reports
summarizing all information about your clients in an organized and user-friendly interface.
Social links
for major networks including Facebook, YouTube, Twitter & Instagram.
Display banners in over 18 languages
in standard ad sizes and a choice of popular designs.
30-days cookie life
for your clients to register under your affiliate link.
Get started right now
Build a better future for your business with FXTM Partners' Affiliate Program
1
Apply Online
Start by filling our affiliate application form. Takes about two minutes to complete.
2
Place Ads
Head over to the Tools section and get your banners, links and widgets.
3
Get Paid
Earn from your clients trading based on your CPA Level + Dynamic Rebates.