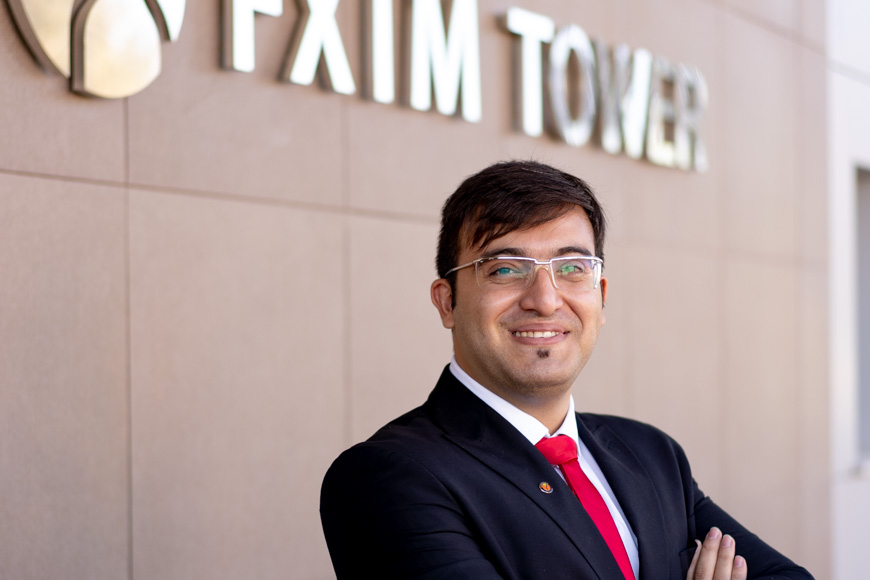 VIP Introducing Broker from Iran pays special visit to Cyprus
On the 26th of October, FXTM were proud to welcome VIP Introducing Broker, Saeed Safayi, to the FXTM office in Limassol, Cyprus. Mr Safayi travelled from Iran to meet with the FXTM team at the elegant FXTM Tower and discuss the benefits of the IB programme that he's a part of through FXTMPartners.
During his stay in Limassol, the FXTM team enjoyed discussing Mr Safayi's experience with FXTMPartners, and hearing his thoughts on the unique benefits of the IB programme.
Along with a productive meeting, Mr Safayi was treated to an office tour and a special FXTM organized photoshoot and interview, where he shared his fascinating insights into why he chose to partner with FXTMPartners. Afterwards, the FXTM team enjoyed giving Mr Safayi a special tour around Limassol, visiting the beautiful Marina and the historical Kourion.
FXTMPartners' programme allows IBs to bring traders to FXTM and unlock an exclusive package of benefits. Each time an IB refers a client, and they make a trade, they receive a commission and keep earning while they trade (T&Cs apply). Find out more here.
On behalf of everyone at FXTMPartners, we would like thank Mr Safayi for his kind words and for taking the time to visit FXTM in Cyprus. It is an absolute pleasure to work with such a dedicated IB!
Interested in becoming an IB? Apply today.
Want to find out more about the award-winning broker? Visit FXTM today.