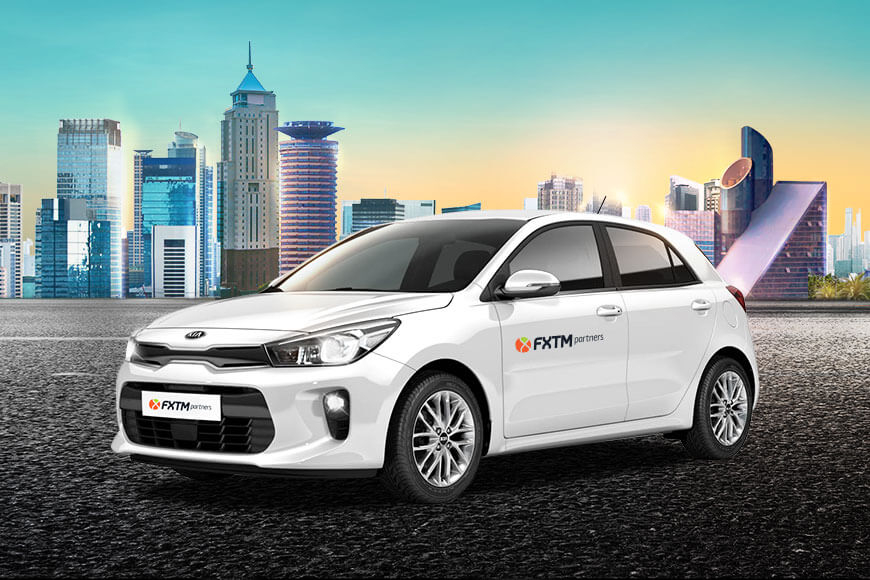 FXTMPartners' New African IB Contest is Around the Corner!
As a way to express our appreciation for the dedication and loyalty shown by our trusted partners, we are very excited to announce the FXTMPartners Captains Contest1!
This live contest is designed exclusively for our top-performing African Introducing Brokers and features two different award categories (Platinum and Gold), each with their own fabulous prizes.
The more new qualified traders2 you introduce, and the more that all your clients deposit during the contest period, the closer you get to winning the grand prize of a new, beautifully branded Kia Rio (or equivalent)!
The contest will run from 20 May 2019 to 31 August 2019. Check out the details below to see what you could win!
FXTMPartners' New African IB Contest is Around the Corner!

Place

Prize

1

Kia Rio (equivalent)

2

MacBook Air

3

iPad

4

iPad Mini

5

iPad Mini

6-30

FXTM Hoodie & T-Shirt
Gold Award Category: Highest Trading Volume3

Place

Prize

1

iPad
1T&Cs apply. To see the full details, please follow this link.
2A new qualified trader is an introduced client who makes their first deposit (minimum 50 USD/EUR/GBP/20K Naira) and opens and closes one position during the programme's duration.
370% of volume traded cannot be made by 1 Introducing Client alone.
Have you got what it takes to become an FXTMPartners Captain? Join this exclusive contest to find out!
Registration period:
01.05.2019 – 31.08.2019
For more details and to register, click here.
We are always keen to plan more Affiliates & IB programmes; are you interested in having one in your region? Contact us and let us know!