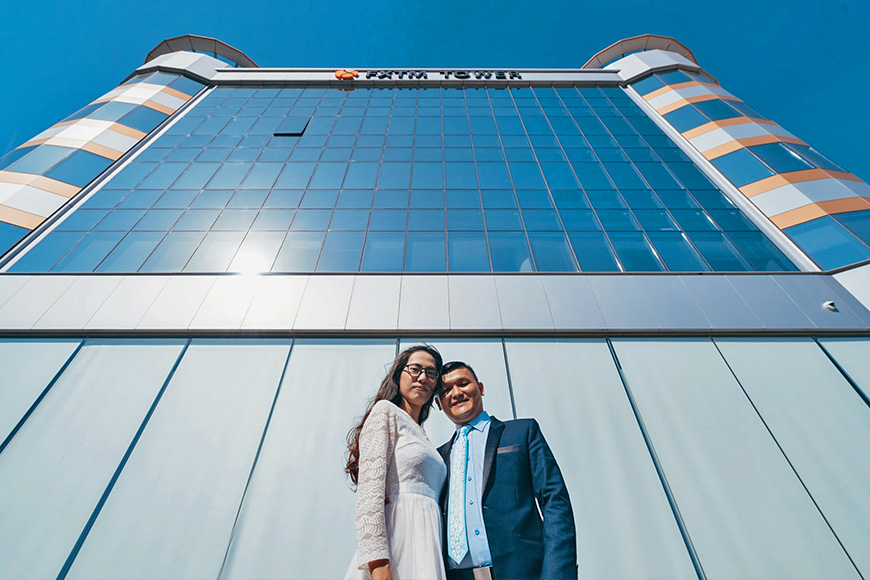 Top FXTM Vietnam Partner 2017 Contest Winner Visits FXTM Cyprus Office
On October 20, the FXTM Cyprus Office welcomed 'Top FXTM Vietnam Partner Contest' winner, Mr. David Vu, to the beautiful island of Cyprus.
Mr Vu saw off stiff competition, battling it out with enthusiastic FXTM Partners across Vietnam to be crowned 'Excellent Partner'. The contest ran throughout June and July, and Mr Vu's well deserved victory was rewarded with the prize of a lifetime!
Our lucky first prize winner claimed:

- Flights to the sunny island of Cyprus for himself and a guest.
- Four nights in a 5 Star hotel.
- A VIP tour of the island in a limousine.
- A visit to the FXTM Cyprus Office and a photoshoot with the FXTM Team.
- A 4,000 EUR, solid gold ring.
The highly anticipated winner announcement was held at the FXTM Partners' seminar in Ho Chi Minh, in Vietnam. There, partners joined FXTM's Chief Market Strategist, Hussein Sayeed, for a memorable educational seminar, many waiting with baited breath to see who had claimed the top prize in one of the most hotly contended competitions this year. Once the time came for Regional Manager, Mr. Michael Nguyen, to announce the winner on stage, attendees showered David with applause as he received his striking gold ring.
David, his spouse and a friend, began their trip, arriving at the grand 5-star, Four Seasons Hotel, in Limassol, where they were warmly greeted by members of the FXTM Team who would accompany them throughout their stay.
The winner and his guests were given a tour of some of the island's most popular sights, including Richard the Lionheart's Medieval Castle in Limassol, the famous Ayia Napa, Cape Greco and the must-see Limassol Marina. At the Marina, David, his guests and the FXTM Team took a yacht cruise across the Cypriot coastline.
They were then given a full tour of the FXTM Cyprus Office, where they met team members from a number of departments, as well as meeting FXTM's Global Head of Currency Strategy & Market Research, Jameel Ahmad. Their day at the FXTM Cyprus Office ended with a professional photoshoot and video interview to mark this special occasion.
Following the success of the first contest, FXTM Partners is excited to announce part two of the 'Top FXTM Vietnam Partner 2017 Contest'. This time, the top 3 winners will have the chance to claim exclusive trips to Europe, Dubai or the Maldives. Contest dates: October 23 to December 31. You can find out more information here.
On behalf of FXTM and FXTM Partners, we would like to once again congratulate Mr. David Vu on his well-earned win.