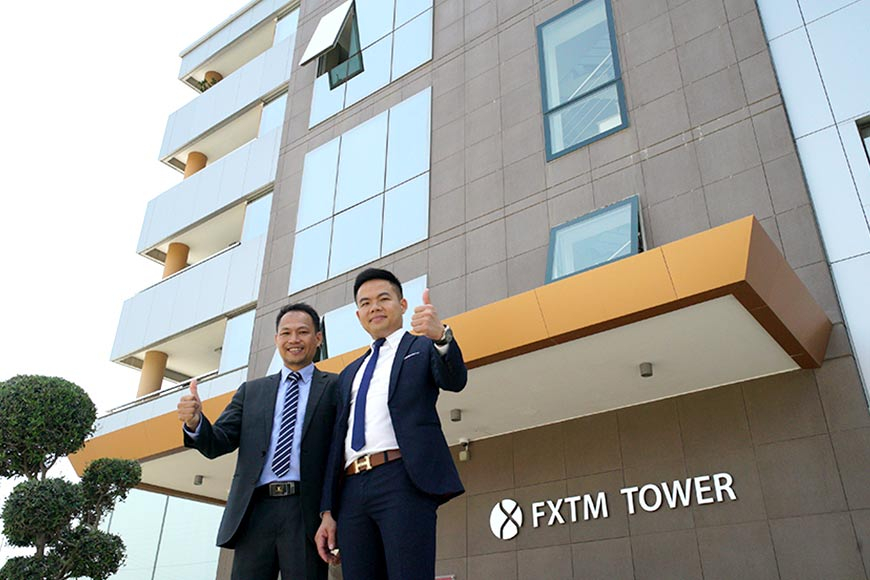 Winner of the Second Top FXTM Vietnam Partner Contest celebrates his impressive win in sunny Cyprus
On the 23rd of May, the skilled winner of the second Top FXTM Vietnam Partner Contest touched down on the beautiful island of Cyprus to kick off five days of celebrating in style.
For his hard work and skill, Mr Pham Hong Thai won the coveted title of 'Excellent Partner', as well as a once-in-a-lifetime trip to a European destination of his choosing. His friend Mr. Kieu, who is also an Introducing Broker with FXTM, accompanied him on this whirlwind adventure.
The FXTM Cyprus office was thrilled to welcome Mr Thai and his guest, and show them around the company office. They met with FXTM department heads, including Global Head of Currency Strategy and Market Research Jameel Ahmad, Global Head of Dealing Charis Mountis, Head of Business Development Farrukh Adeeb Butt, and Global Head of Sales Thomas Selby. A group photo was taken as a memento of the afternoon. The day finished with a luxurious meal at the Steak House, a premium restaurant with stunning views over Limassol's Old Port area and the clear waters of the Mediterranean. They were joined by Jameel Ahmad and Farrukh Adeeb Butt for an evening of fascinating conversation.
Next came a day of luxury shopping at Limassol's most exclusive outlets, and a tour of the bright lights and golden beaches of Ayia Napa.
Limassol's own landmarks made for a spectacular finish to the unforgettable trip. Mr Thai enjoyed exploring the grand Marina in particular.
The Top FXTM Vietnam Partner prize included:
- A European holiday worth €10,000
- Lavish five-star accommodation for the winner and a guest
- Deluxe travelling experience to must-see local landmarks
On behalf of FXTMPartners, we'd like to congratulate Mr Thai on his impressive achievement. As part of FXTMPartner's mission to thank our IBs and Affiliates for their hard work and dedication, we are always developing new contests and promotions, so please get in touch to discuss your ideas.